Pola HP23 & HP23a - Thermostat for control of motorised valves/dampers, SX probe included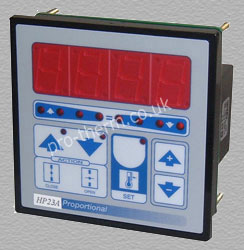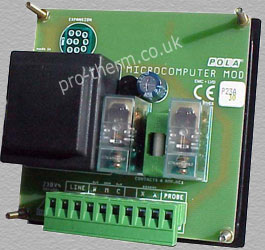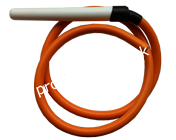 Downloadable instructions:

*Prices exclude vat and delivery
General Description
HP23, HP23a controls temperature by positioning equipment with a motor open and motor closed operation. eg. ventilation windows, gas valves, dampers, etc.
It comes with a thermister temperature sensor measuring in the range: -50.0/115.0 Deg.C  or  -58.0/239.0 Deg.F.
Variable on/off timed relay output and adjustable proportional band can be set for optimal opening and closing of motors with different speeds.
An added feature is the automatic recording of maximum and minimum temperatures for later viewing.
3 set points are programmable. Each set point is selectable by closing a pair of contacts at the rear with either a 100 Ohm resister, short circuit, or open cicuit.
This enables easy change-over between common temperature settings.
The 3 position relay outputs are protected by a 3 Amp fuse.
Technical Specification
Power supply                                         230V +/- 10%
Mains frequency                                     50Hz +/- 20%
Power consumption                                4W
2 x fused SPST Output Relays:
Resistive contact rating                          3 Amp 230V - AC1
Inductive contact rating                          11 Amp 230V - AC3
Measuring range                                    -50.0/115.0 Deg.C
Measuring precision (Ambient 25 Deg.C)  0.1 Deg.C typical
Operating temperature                          -10/70 Deg.C
Overall dimension                                  96 x 96 x 63 mm
Overall dimension (IP54 version)             98 x 125 x 75 mm