Timber, log and wood chip drying / seasoning
For timber, log and wood chip drying drying and seasoning applications we can offer temperature and/or humidity controllers as well as simple digital thermometers for manual monitoring.
A popular choice for timber and log drying applications is the Full Gauge MT-530E Super which is a combined temperature and humidity controller with in built cycle timer, supplied with combined temperature and humidty sensor.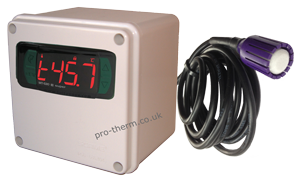 For level control please see the Filsa A100 pad switch for wood chip/pellet hoppers.
Please contact us to discuss your particular application and requirements.
*Prices exclude vat and delivery
| | Model | Range | Input | Price | Info |
| --- | --- | --- | --- | --- | --- |
| {column0} | {column1} | {column2} | {column3} | {column4} | {column5} |