AKO-5605a - Alarm centre with upto 5 inputs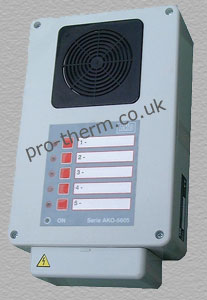 Downloadable instructions:

General Description
AKO-5605a is an alarm centre with up 5 input zones.
The device gives an audible alarm when it receives a signal from a device. Push button alarm acknowledgement stops the sounder but keeps zone LED flashing till alarm condition rectified.
230V with battery back up feature.
Auxiliary Relay output for other function
*Prices exclude VAT and delivery