Pola Xcrono - Multizone chronothermostat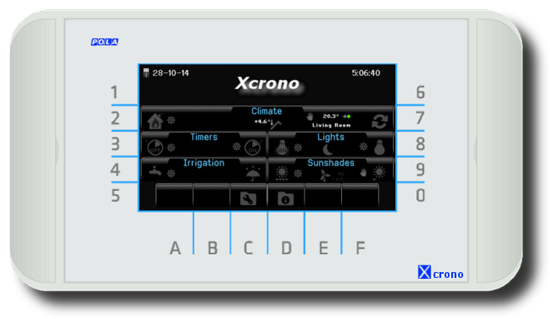 The Pola Xcrono is a multi-zone chronological thermostat which also allows for the management of the lights, irrigation, sunshades and other daily/weekly automated tasks. Xcrono has been planned to work in situations where several zones or rooms need to be climate controlled, making it suitable for buildings, offices, shops, hotels, etc.
Please contact us to discuss requirements.