Beta

RC33

-

Defrost control/thermostat, wall or panel mounted, twin sensor input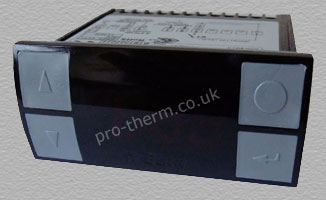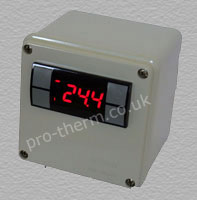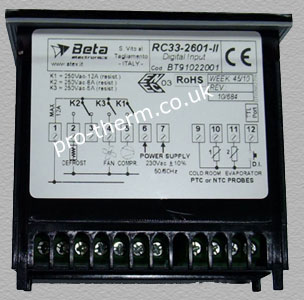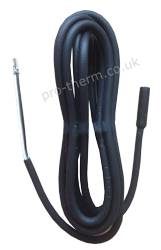 Downloadable instructions:

General Description
Description.
The Beta RC33 3 relay defrost controller / digital thermostat has an operating range of –50 to 150 degrees C depending on input sensor. (Selectable between 10K ntc, 5k ntc, Ptc or Ptc300). It can be set as a full defrost control to manage the compressor, defrost heating and fan operation or simply periodic off-cycle defrost using just 1 sensor. Please look at instruction leaflet for full description of its many features.

Power supply.
Models are available for low voltage supply from 9-24 Vac/dc or mains 230 Vac.
3 Relay output
Compressor - 1x 12 Amp change-over relay output
Defrost heater - 1x 8 Amp spst relay output
Fan - 1x 5 Amp spst relay output

Enclosure
Available as panel mounting for fixing into a 29x71mm cutout or may be ordered with a wall box enclosure with pre-cut slot (£15). The box enclosure is approximately 110x110x87mm (hxwxd).
*Prices exclude vat and delivery