Eliwell

DR4020

-

Din rail mount thermostat 2 stage/ 2 set point
(Replacement for the EWDR902/T and EWDR905/T)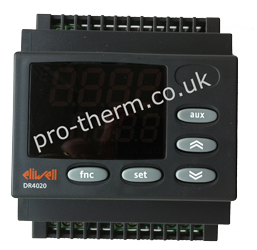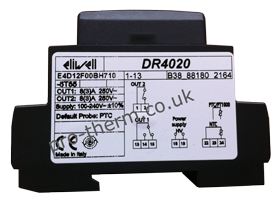 Downloadable instructions:

*Prices exclude delivery (Choose quantity at checkout, please call for 5+ discount)
General Description
Eliwell DR4020 (Replacement for the EWDR902/T and EWDR905/T) is a din rail mounted 2 stage thermostat for controlling temperature using ntc/ptc, PT100, T/C or 4-20mA input
It may be set as:-
heating + cooling thermostat
2 stages of heating
2 stages of cooling

Sensor (Not included)
Inputs available are ptc, ntc, PT100, T/C and 4-20mA (must be specified when ordering).
Range dependant on sensor.

Size
Standard din rail mounted unit.
Electrical
Available for 100/240V power supply
2x relay outputs, 3 Amp max