LAE MTR4 digital thermostat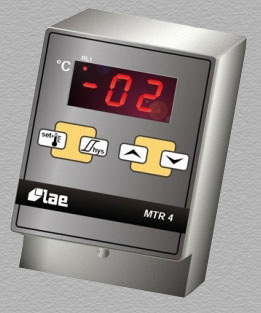 The LAE MTR4 is no longer being produced, as an alternative we can offer the Pola HP11/w wall mounted digital thermostat. We are the main supplier for the Pola HP11/w, supplying most of the swimming pool trade for many years. They are supplied with an extendable sensor (ntc) which fits into most heat exchangers. Some additional features the HP11/w has are:
0.1 Deg. C Resolution (Display and control)
Ability to extend the sensor many meters without any effect to the accuracy, so the control can be more conveniently located
IP54 rating
Larger display
Replacement LAE temperature sensors click here.
*Prices exclude vat and delivery
HP11/w Digital thermostat
Pola HP11/w wall mounted digital thermostat with single set point , widely used in the swimming pool trade.
| | Model | Range | Input | Price | Information |
| --- | --- | --- | --- | --- | --- |
| {column0} | {Model} | {Range} | {Input} | {Price} | {Information} |