Pola HP34 HP34/w - Day and night Thermostat (2 set) with LX light sensor & SX probe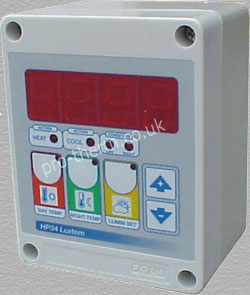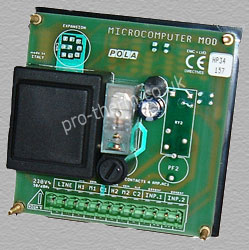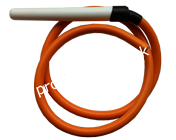 Downloadable instructions:

General Description
HP34, HP34/w is a day and night digital thermostat supplied with a light sensor to automatically change day temperature setting to night setting.
It also comes with a sensor capable of measuring and controlling temperature between
-50.0/115.0 Deg.C  or  -58.0/239.0 Deg.F.
Features
Adjustable light setting gives ability to 'fine tune' when to change from day to night setting and visa versa.
IP54 Weather proof enclosure.
Temperature sensor lead may be extended many meters to desired location.
*Prices exclude vat and delivery
Technical Specification
Power supply                                         230V +/- 10%
Mains frequency                                     50Hz +/- 20%
Power consumption                                4W
Fused SPDT Output Relay:
Resistive contact rating                          3 Amp 230V - AC1
Inductive contact rating                          1 Amp 230V - AC3
Measuring range                                   -50.0/115.0 Deg.C
Operating temperature                          -10/70 Deg.C
Measuring precision (Ambient 25 Deg.C)  0.1 Deg.C typical
Overall dimension                                  96 x 96 x 63 mm
Overall dimension (IP54 version)             98 x 125 x 75 mm