AR09/21 -10/90 Deg.C Capillary thermostat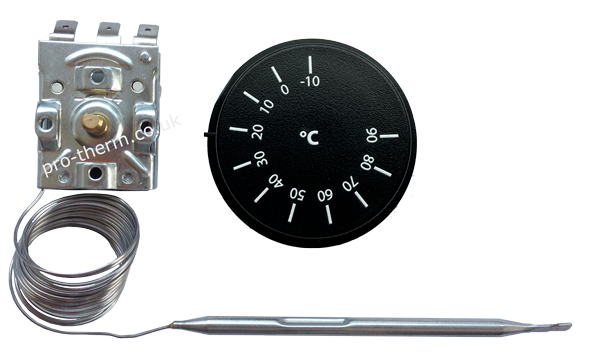 Spec sheet:

The AR09/21 2.0m capillary thermostat with adjustable range of -10/90 Deg.C, supplied with a knob and bezel kit. We can also supply a pre drilled box enclosure to wall mount the capillary thermostat.
Please contact us with your requirements, we can supply in small and large volumes at very competitive prices.
| Model | Range | Capillary Length | Price ex.VAT |
| --- | --- | --- | --- |
| {Description} | {Range} | {Input} | {Price} |